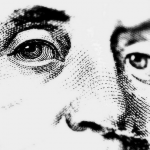 We wrote here how this is a 99% advertising free site (the 1% being the resources to keep this site and its properties running). And we're serious. We really don't want your money with one simple caveat (if you're thinking "here's the catch" hang with me): We hope PromoKitchen blossoms into a  fruitful community of rich relationships that flourish. When smart, hungry professionals start connecting online, eventually, they must gather in person. To this end, we will occasionally have a few networking opportunities that may come up in the future where you can help provide resources and, yes, reach a highly influential and growing audience of respected people in in the industry.
An example: At the PPAI Expo this year, we plan to have an inaugural party to gather together the PK community and celebrate the beginning of, what we hope to be, a rockin' year for everyone. (If you would like to help with this event, contact CJ and let him know). What we won't do is collect funds from you. We want to keep the Kitchen manageable and free from any fiscal oversight (read: we don't want to mess with the money side of the equation, that's not why we are here). If you would like to advertise, we'll simply ask you to pay for a venue directly, or pay for food directly and we will certainly communicate your generosity to the PromoKitchen network (for details, please email either Mark Graham or Bobby Lehew).
P. S. This "From the Kitchen" category on the PK site will be where we announce events and other PK related news. Stay tuned!
photo credit: mauropm
Comments
comments